Bougainvilla-Hermitage Retirement Village is a haven for retirees – with a difference. Apartments here can be bought and sold at the prevailing market rate. Take a look at what's available on sale at the Village. If there are no apartments available at this time, check again later. Or check out our apartments on lease . You can move in right away and buy later when one becomes available!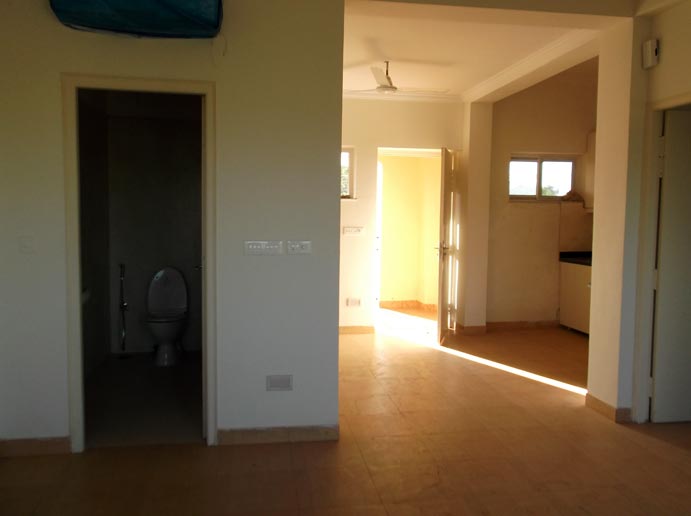 Apt 202 housed in Block "B" which is located in the Center of the Village on the 2nd Floor overlooking a beautiful garden and a cool water body.
The balcony faces the South-East, enabling one to enjoy the first rays of the morning sun, ideal for Yoga, enjoy your breakfast with the chirping of a variety of birds. One can enjoy the panoramic view of the lush green forest on one side and a spectacular water fountain view from the private balcony. It is fitted with a modular kitchen, and space for a cozy dining space cum living room, a Master Bedroom with an attached Senior friendly Bathroom. The unit also has a Powder Room and a Walk – in closet. The flat has two air conditioners; one in the living area and the other in the Master Bedroom. Fans, lights, emergency alarm, foot lamps and an Exhaust fan form part of the apartment for sale.