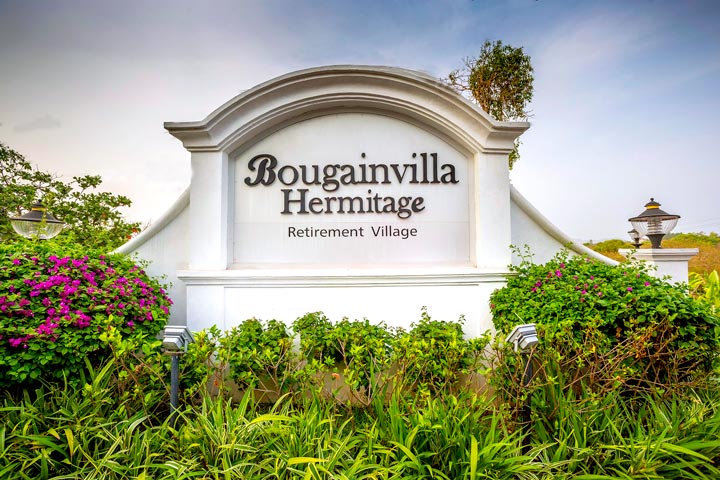 At Bougainvilla-Hermitage, you can live a carefree, enriched, multi-faceted post-retirement life, where personal growth takes priority – in an environment that is safe and secure. Where state-of-the-art facilities provide a stress-free life of pure leisure. Here, life really begins after 50!
Bougainvilla Hermitage was conceived as an Eco-Village from inception. In fact, we won the national NDTV award for energy conservation in 2014 and the Aqua Foundation Excellence award for Green Housing in 2015.  The goal has always been to create a Smart Village, sustainable and automated, and the work continues towards adding features and technology to support this.
Besides this, the village boasts of an in-house Ayurvedic health care center which is a branch of  ANHC, Saligao- a National Award winner in Health Care Excellence. It is a full-fledged treatment centre with expert Ayurveda doctors and medical nursing staff.  The center also runs an ayurvedic restaurant serving healthy meals, with a menu pre-approved by a professional dietician and health consultant.
The place also houses a well-stocked supermarket with all daily grocery needs, besides fish, meat, frozen foods and alcohol, with a facility for Free Home Delivery*
The architecture of the Village reflects the Indo-Portuguese style with senior-friendly modern amenities and services that make retirement something you can look forward to. This is a close-knit community that cares, where lives and dreams are shared, and where we live in dignity and comfort, with friends. More importantly, where we can be 'Independent, but not Alone!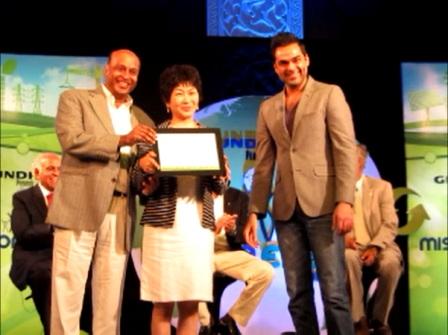 Bougainvilla Hermitage Pvt. Ltd. was incorporated in the year 2007, the brainchild of Michael & Tomoko Lobo. Two passionate people, who left their fast city life around 25 years ago, to make a home in Goa.
They began a publishing house Findoll Communications & Publications, and were the first to introduce informative village maps of Goa to tourists and others in need. They also published Goa's first yellow pages, the property guide- Homes & Estates, an Event & Tourist magazine – Findall Goa etc.
The success of the publishing house was followed by a a Property consultancy firm, Homes & Estates Consultancy. That over two decades has been involved in buying, selling & renting of properties across Goa.
Bougainvilla-Hermitage Retirement Village started with a simple concept: where would we live when we retire?
Although Michael & Tomoko loved Goa very much, there was no high standard retirement places in Goa, or even in India back in those days. So they created a checklist of what was needed for an ideal retired life, and that was how the Bougainvilla Hermitage dream was born.
Bougainvilla-Hermitage now consists of 60 apartments, spread over the green expanse of the quaint village of Nachinola. It is eco-friendly and equipped with every modern amenity like 24 hours 100% power back-up, a sewage treatment plant, potable drinking water etc.
Bougainvilla Hermitage is a member of the Confederation of Indian Industries (CII), Goa Chamber of Commerce and Industry (GCCI), Indian Green Building Association (IGBC) and British Business Group (BBG).